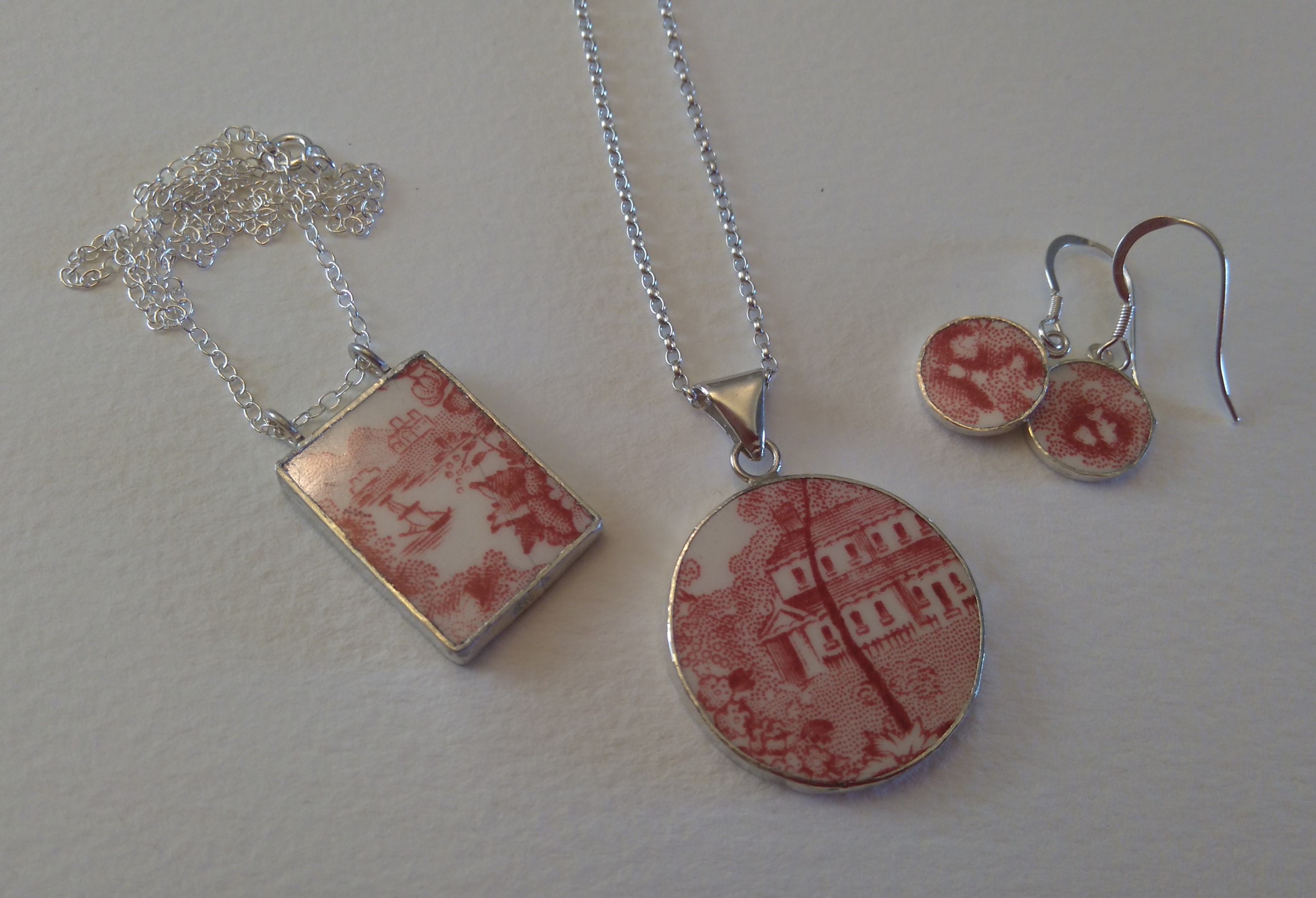 I wasn't particularly familiar with Alfred Meakin china – it wasn't one of the big names I knew.  But, no doubt about it, the company are well known amongst lovers of fine vintage china and have a huge range of designs.
Their "Tonquin" pattern is available in several colours – but since I had recently worked with blue and white Willow Pattern, I was happy to have Tonquin in red.
Here I'm showing a couple of pendants and some drop earrings, but I've since made some studs and cufflinks as well.