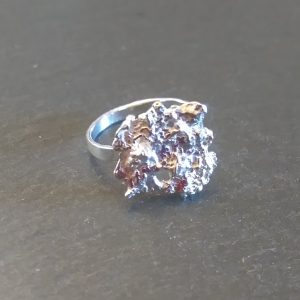 Just because I usually work by combining broken china with silver doesn't mean that it's not fun to do something completely different occasionally.
I made this ring for myself (and one for my daughter too!) by manipulating molten silver.
The result is delightfully organic and very sparkly.  Of course, if you want one of these, just drop me a line!