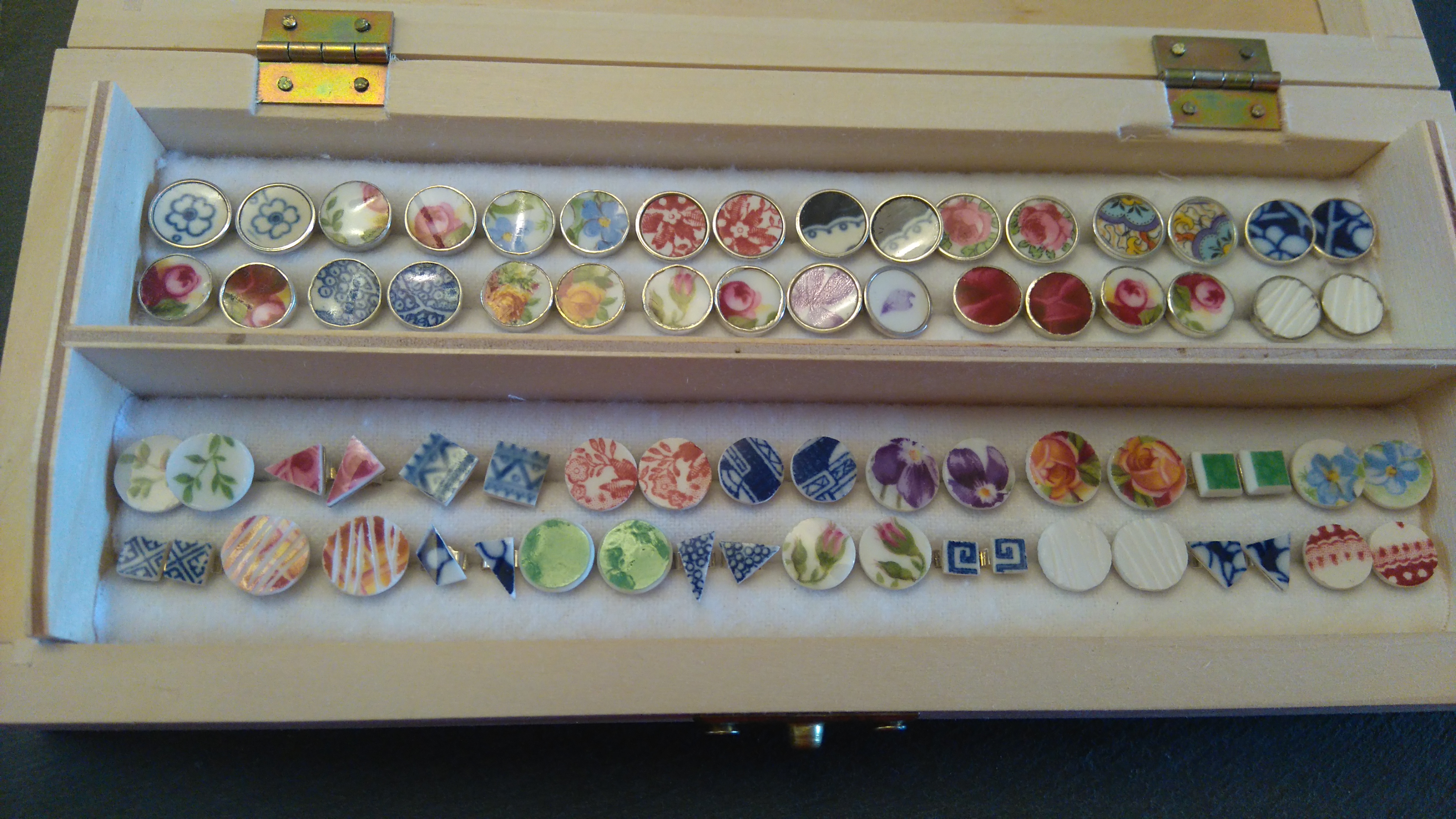 I was preparing for a fair and needed a convenient way to display (and transport) my earrings.  Pinterest to the rescue!  I found the idea there for a wooden pencil box with pencils wrapped in fabric – the earrings sit neatly between the pencils.  Clever huh?!
I found the pencil box on eBay, found pencils that hadn't been sharpened and used white brushed cotton (winceyette) to wrap them.  It did take a little trial and error to work out how fat to make the pencils for best results.
This was how it turned out – all of the earrings displayed together made quite a statement.