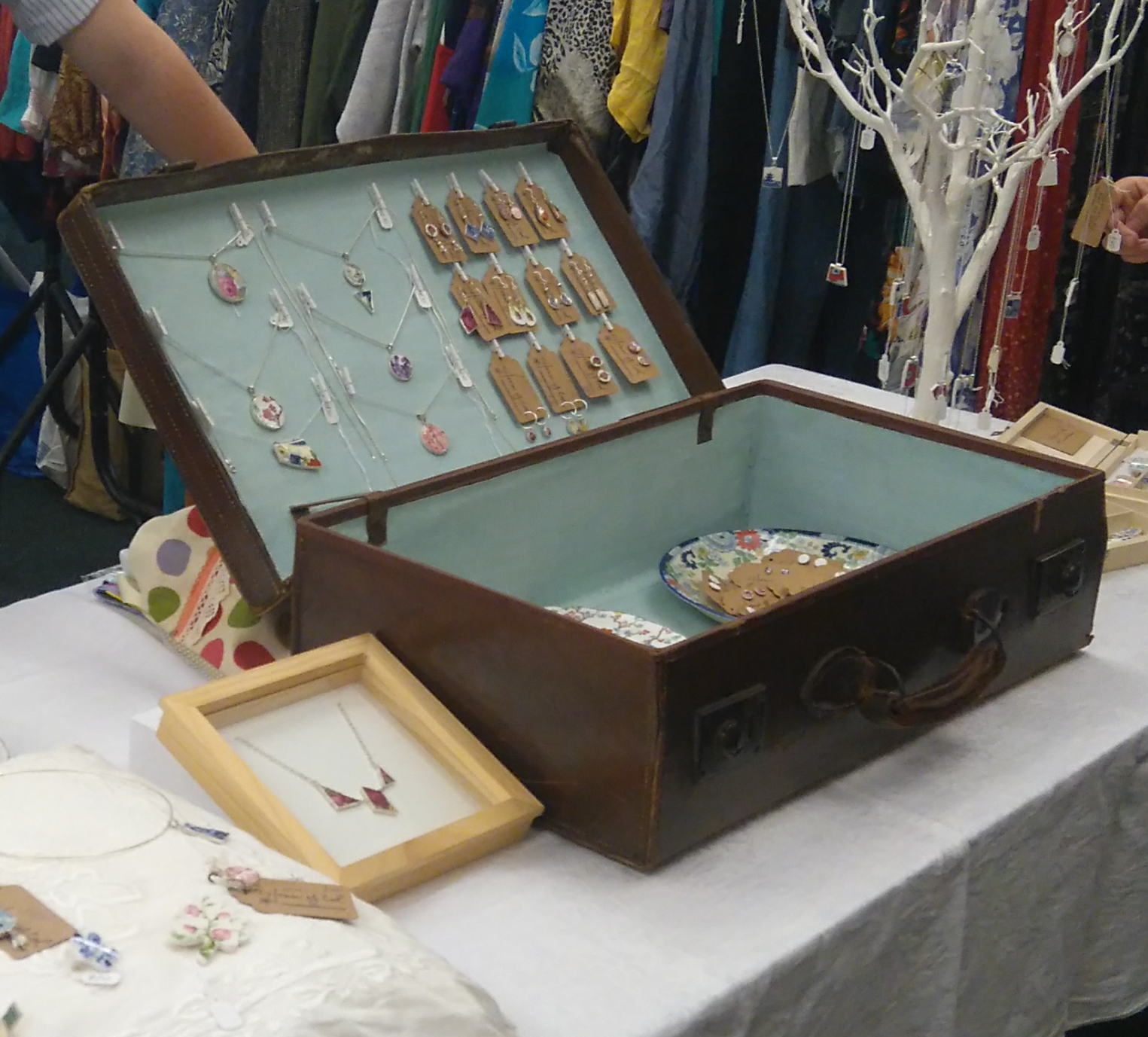 I decided that my last suitcase display needed an overhaul.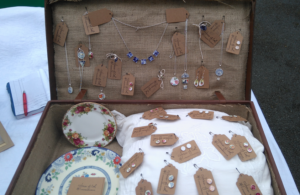 The idea (I have Pinterest to thank for that once again) was a good one – it combines display with transport and storage.
My plan was to make the lining padded so that I could use pins to attach the china.  All of this worked – to some degree at least.  But I felt that the 'look' was a bit messy and the hessian a bit 'earthy' to show off my jewellery well.  I figured it deserved something a bit smarter and cleaner.  So back to the drawing board.
It wasn't easy s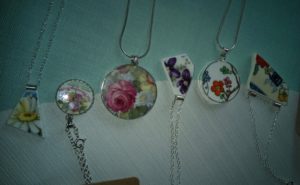 tripping out the hessian and wadding – the PVA glue had done a first rate job of attaching it – but after scraping it out, it was replaced with wallpaper.  I wondered what colour to use – I found a nice green and a cream as well, but in the end felt that the green was more eye-catching from a distance.
If you compare the photos, I think the freshly lined suitcase looks much better.